A Single Moms Never Ending Fight
Imagine hearing the words, "You will never have kids" when you are only 22 years old. Those are the words Cynthia had to digest at a very young age. But not just that, she also had to understand that at 22 years old she had 2 massive tumors and ovarian cancer. She was scheduled to have a full hysterectomy before she even had the chance to think about having children.
The following weekend she began throwing up. She assumed it was due to the cancer but, through the coaxing of her mother, she took a pregnancy test. It was positive. Now, at 22 she had ovarian cancer, massive tumors, a scheduled hysterectomy and she was pregnant. When she told the doctors she was pregnant they immediately told her to get an abortion or she and the baby would die. Cyndi was in no part interested
in an abortion. She stayed strong and brave and told them she would let God handle what happens next but she wasn't killing her only child. The doctors told her they could no longer see her. She searched and searched until she found a doctor brave enough to see her through this dangerous task.


9 months later she delivered, via c-section, a perfect, beautiful little girl along with a 7 pound tumor, a 9 pound tumor and her ovaries. She was cleared of her cancer and thanks God on a daily basis for the health of her baby girl.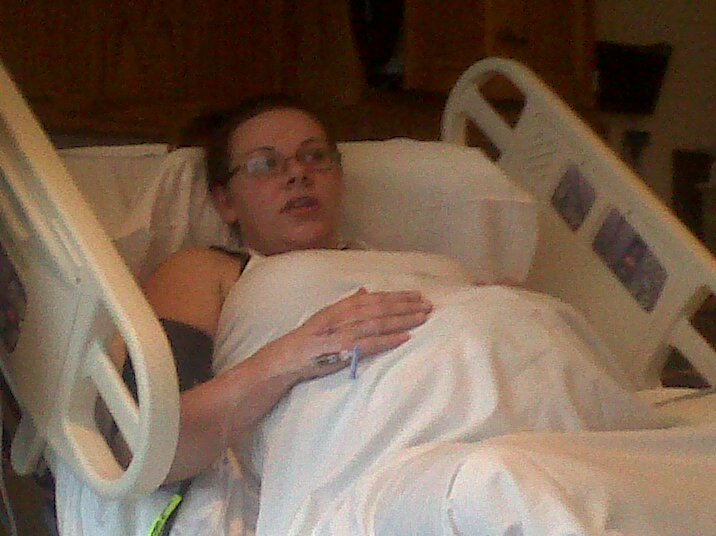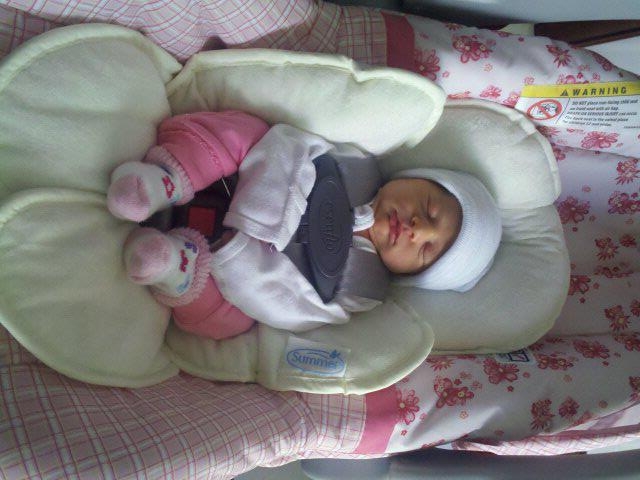 6 years later she goes to the emergency room for severe pain. She gets a PET scan and it shows a possible cancer in her throat.

At this point she was finally getting her life together on her own. She was staying with me, working 6 days a week and saving money for her own place where she can settle in as a single mother. She continued to work until the day before the surgery and put in as much overtime as possible to make up for the 2-3 week recovery. 3 days after her tonsillectomy she went back to work against the doctors suggestions. She knew she couldnt afford to stay home.
The good news came, her throat did not have cancer! Then she got another call. Her doctor wanted her to get a byopsy on tumors they found in her stomach. Although the PET scan did not show cancerous activity, he said "lets not risk it!"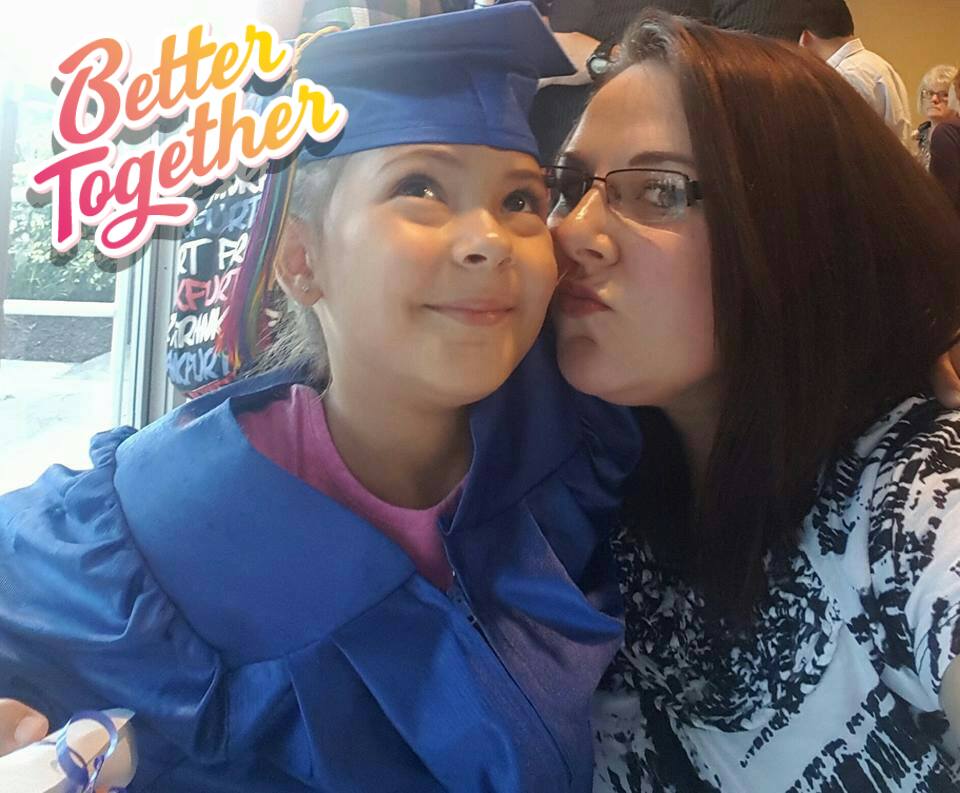 During the 3 months it took to find a doctor that accepted her insurance, she was able to move into her own apartment with her daughter. She received
a promotion at work and is now able to work her 40 hours with in 5 days which gives her more time with her daughter! Life was finally starting for them.
Cyndi went to work until the last minute before her outpatient biopsy. She got a call 2 days later. The doctor asked her to drop everything and get to his office. She told him she will have to wait until her lunch break. She already knew what he was going to say…
She did in fact have ovarian cancer…again. Although it does not seem possible to have ovarian cancer when you have no ovaries…it is! She is scheduled to have a full "debunking" on August 1st. This procedure will remove her cervix, her uterus and any surround tissues that may be infected with the cancer. She will then either be cancer free or have to follow up with chemotherapy. At the best, she will be out of work for 6-8 weeks.
She has no idea how she will be able to keep her new apartment and her electricity while missing over a month of work. She also does not have enough time to work enough overtime before hand since she learned of the surgery 3 weeks before the date.
I asked her if I could start a gofundme for her to see if we can get at least one month of bills paid for her and she said very quickly, "NO! I don't want to take other peoples money!" I explained to Cyndi that there are people in this world that enjoying helping others and enjoy blessing them! She reluctantly said it would be okay after some coaxing.
I have watched my best friend give and give and give for as long as I have known her. If she has 5 dollars and you need, you will have it. She is a hard working, single mother, with yet another cancer scare. She keeps her head up high and with a smile of her face says, "I will be fine, I have to raise my daughter, I will just do what the doctors tell me and I will be fine!"
Please join me in an attempt to help this mother and daughter stay in their home during this difficult and terrifying situation!
Every dollar counts, every prayer works!
~Laura