Jade Lemon
Jade Lemon™ is grown in the warm, humid climate of southeast China. While other lemons begin to release some of their oils aromatically as they turn yellow, the jade lemon fruit remains green even in maturity, allowing the concentration of oil to continue within the fruit. The oil is released only after the fruit is picked, giving it a richer and more fragrant aroma. Jade Lemon contains high levels of d-limonene, which helps invigorate, uplift, and energize, as well as support clarity of thought and purpose. This oil supports skin health; helps open and release emotional blocks; and is useful to clean, detox, and purify. A 1995 Mie University study also found that citrus fragrances induce relaxation and invoke feelings of happiness.

Product Tips
• Diffuse to uplift and stimulate the mind and body.
• Add 10–15 drops to Young Living lotions and shampoos to energize the spirit.
• Combine with sea salt, V-6™ Vegetable Oil Complex, Ylang Ylang, Peppermint, and Lavender to exfoliate the skin.
• Use as a cleanser to remove stickiness or grease from surfaces; remove gum from hair; or remove crayon or permanent marker from walls.
• Mix with Citronella essential oil for a pleasant, citrus-scented insect repellant.
• Add to dishwashing detergent for a spot-free rinse and to help clean your dishwasher.
• Use 8–10 drops with water in a spray bottle to freshen the air.
Ingredients
Lemon (Citrus limon eureka var. formosensis) peel oil 100% pure, therapeutic-grade essential oil

Summary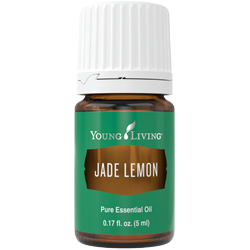 Author Rating
Brand Name
Product Name
Price
Product Availability